Howdy! Here are a few pictures and memories for you to peruse.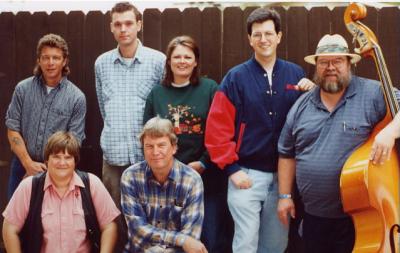 The Ledbetters (the extended family) in 2001
"The Ledbetters" are a family bluegrass band from San Antonio, Tx., with whom I occasionally play. There is a father, son, sister and husband, and the rest of us "cousins". Being in Austin, you could say I was a "distant cousin".