Howdy! Here are a few pictures and memories for you to peruse.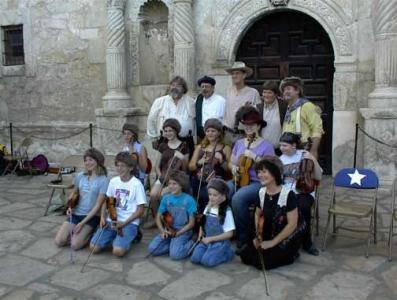 K. R. Wood and Mary Hattersley's "Blazing Bows" at the Alamo (2002)
Mary brought her fiddle students out to help us celebrate Davy Crockett's birthday at the Alamo. Mary is a Suzuki violin/fiddle teacher and her students play nursing homes, festivals, and such as the "Blazing Bows".