Howdy! Here are a few pictures and memories for you to peruse.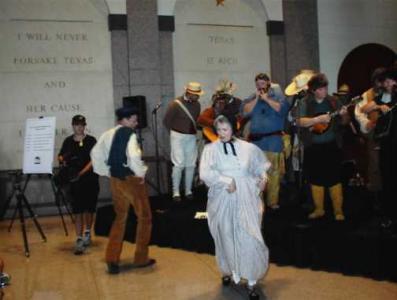 Dancing at the Davy Crockett birthday celebration at the Bob Bullock Museum (2002)
The reinactors are having a real party while we play the music. Davy was a fiddler. He would have enjoyed the birthday parties that were thrown for him.